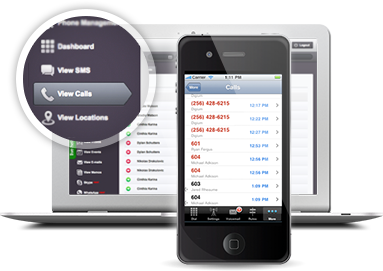 You must have heard about cell phone tracking and spying software and have thought of using it on your kids, spouse, house help or employees. Cell phone spying allows you not just to receive information regarding calls made and received as well as text messages made and received by your target but with latest spying technologies, you can also check in on the target's emails, browsing histories, multimedia (pictures and videos made), listen on the environment, prevent using certain applications and so much more. And possibly the most updated cell phone spying software in the market today is mSpy.
How to Spy on a Cell Phone with mSpy Cell Phone Spy Software
If you are wondering how mSpy works in spying on cell phones, it is a program that you need to install in the target's phone so it can covertly monitor all calls and activities done on the phone. Take mSpy as an undercover agent that will relay all information to you through a special personal online site. From this end, you will be able to manage all the information you received and do more with mSpy.
It's easy to use mSpy; here are some steps you may follow to spy on a cell phone with this application:
1. After purchasing mSpy, you will be asked to activate your online account. Your online account is your access to all data collected from the target's cell phone that you wish to spy on. All the data is saved and may be viewed for future reference.
2. You will need to access your mail from the target phone to install the mSpy application on the device. It will only take several minutes and the person will never even know that you have installed mSpy.
3. After installing on the target cell phone, you may now go to your online account and view the activities on the phone. You will have exclusive access to a dashboard that has all the information you need: SMS information, call information, recordings from the target phone, contacts information, locations using GPS, photos and videos information, events and calendars information, browser history information, apps installed on the phone and so many more.
4. Monitoring calls is easy, you will be able to see the actual call being sent to you and detect if it is an incoming or outgoing call. The call duration and the call time are displayed and of course the phone number that was called or that was received. SMS information also displays if the message was an outgoing or incoming SMS. The message is also displayed as well as the time and the date. Deleted messages however may not be fetched by the system.
5. When it comes to monitoring the location of your target you can simply get this information from your online account. The information will be displayed in a Google map-like fashion complete with zoom in and out capabilities.
6. Finally, all pictures and videos will also be seen in real time along with the date and time the images were taken. All pictures are in .jpg form.
I hope this will be helpful for you and please let me know if you need more information about mSpy. Feel free to leave a comment below. I would love to hear from you!