Have you heard of the mAssistance Installation Service? If you haven't, you're not alone. The mAssistance Installation Service is an option that mSpy has offered for quite some time now, but many may not know exactly what it is. This installation service takes the idea of technical support and customer service to completely new levels.
Many parents and/or employers who purchase monitoring and parental control software for their smartphones, tablets or computers are on the right track on the road to keeping up with what is going on with their devices in their absence. However, purchasing monitoring software is just the first step, then the software has to be installed. Installation of such monitoring software is not very difficult, but not everyone is completely tech savvy or comfortable enough to install it themselves. This is where mSpy and the mAssistance service step up to the plate.
With this high tech solution to customer service combined with technical support, users can have a highly qualified support agent remotely root or jailbreak the device and install the software for them (users must still have possession of the device to be monitored in order to use the service).
So how exactly does the mAssistance Service really work? Below is a quick look at just how this software works to benefit users remotely:
Step 1: Users will download a small app named "TeamViewer QuickSupport" onto the smartphone to be monitored.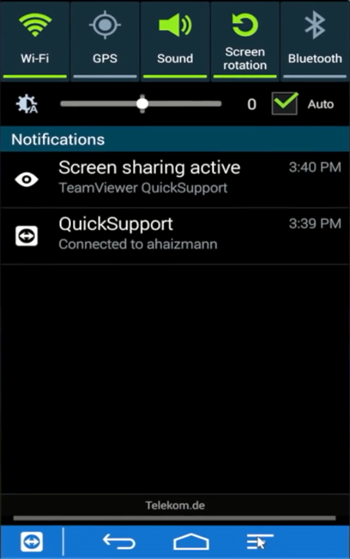 Step 2: Open the TeamViewer QuickSupport app and provide the mAssistance support representative with the device's TeamViewer ID.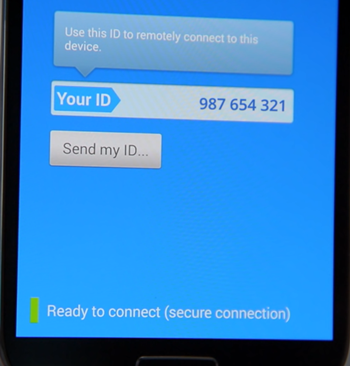 Step 3: The support technician now has remote access and will install the software remotely onto the monitored smartphone.
Step 4: After the mAssistance representative has completed the installation, users can now remove the TeamViewer app and begin monitoring the device.

The mAssistance Service is one that many users can now take advantage of. Now concerned non tech savvy users can rest assured knowing the software is installed correctly and can quickly begin with monitoring and using parental controls on their device. The mAssistance installation service is an optional add-on that can be purchased by users for a small fee as low as $43.99.