mSpy Overview: What It Is and How It Works
mSpy is a monitoring application that can be downloaded and installed on the target device. It allows you to monitor the phone's text messages, calls, browsing history, emails, GPS locations, photos, videos, instant messages and more from anywhere in the world. Once installed, it runs silently in the background and records all activity on the phone, and then sends that information to your mSpy account, where you can access them from a web browser.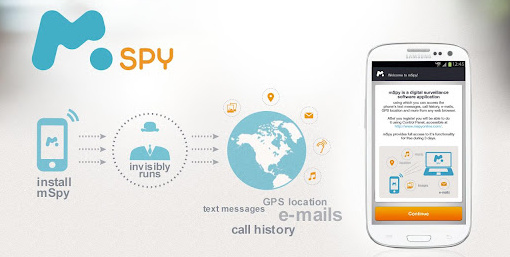 mSpy is easy to set up and works on jailbroken & non-jailbroken iOS devices and Android devices. Now also available for Windows and Mac. The installation only takes a few minutes, and it runs in the background and invisible to the phone user, so your children or employees will never know that you are spying on them.
mSpy Features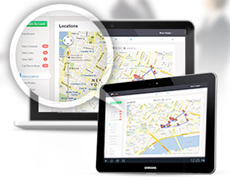 By installing mSpy on your child's phone, you can see exactly what they are doing and who they're talking to on social media and on their smartphone. You can also track their phone's location.
It comes in two editions, Basic and Premium, both of which support a variety of mobile devices, including iPhone, iPad and Android devices. Below is a list of features available with the Premium Plan:
1. GPS tracking: mSpy not only records the GPS location of your child's phone, but also uploads it for you to see exactly where your child has been throughout the day. You can even see his or her location in real time on a map.
2. Read text messages: Read their sent and received text messages — even if they are deleted from the phone.
3. View call history: Find out who they call and who calls them. Get details like phone numbers, contact names, and date, time and duration of the calls.
4. Read instant messages: Monitor their instant messaging chats like WhatsApp and Skype and social networking sites like Facebook, Snapchat and Instagram.
5. Keylogger: Record all keystrokes users type while using their Android phone or computer. The keylogging feature is available for Android, Windows and Mac.
6. Read emails: Read all incoming and outgoing emails. You can also read emails sent through Gmail and other email clients.
7. View photos & videos: View all the photos and videos stored on your child's phone.
8. Monitor Internet activities: See which websites they visit, their search history, and the web pages they view.
9. Access contacts and calendar: Look through your child's contacts so you can see who they're communicating with. Check all the calendar events on their phone.
10. Keyword alerts: You can create a list of target words such as "drugs" "sex" and "guns" with this alert feature. You will receive an email notification when any of these words get used in any texts, chats, emails, etc.
11. Apps & websites blocking: You can view all the apps installed on your child's phone and can also block specific apps and websites.
12. Incoming call blocking: To block incoming calls from specific numbers, log into your mSpy account and click on 'Device Management' and enter the numbers you want to block.
13. Unlimited device change: You can install the mSpy app upon one device at a time but you can change the target device as often as you want without buying new licenses.
14. Invisible mode: The best part about the mSpy app is that it's completely invisible, which means that your child will never know they are being monitored.
Features Comparison
| | | | |
| --- | --- | --- | --- |
| FEATURES | mSpy Basic | mSpy Premium | mSpy without Jailbreak |
| GPS Location | | | |
| Text Messages, MMS | | | |
| Call history & Contact List | | | |
| Emails | | | |
| iMessages | | | |
| Browsing History | | | |
| Calendar, Notes, Tasks | | | |
| Unlimited Device Change | | | |
| SIM Change Notification | | | |
| Automatic Software Updates | | | |
| Keyword Alerts | | | |
| Geo-Fencing | | | |
| Keylogger | | | |
| Wi-Fi Networks | | | |
| Apps & Websites Blocking | | | |
| Incoming Call Blocking | | | |
| Remote Device Lock or Wipe | | | |
| Snapchat | | | |
| Instant Messages | | | |
System Requirements for mSpy
The system requirements for running mSpy on different mobile and desktop operating systems are described below, please click below to learn more about the system requirements for your specific OS.
IMPORTANT: Make sure the app is compatible with your device before buying.

Install and Set Up
The mobile device will need to physically be in your hand to install the mspy monitoring software. This is the only time you will need the phone. Monitoring will be done remotely, and users will never be able to know you are spying on them because the software is not traceable.
From your computer, open the confirmation email, and click on the link that is provided. This will take you to the mSpy control panel. Log into the control panel and follow the step through instructions.
Once installation is completed, the software will start monitoring the device immediately. All user activity can be viewed by logging into the control panel.
mSpy Video
If you want to see mSpy in action, then check out this quick video. A lot of people have heard about mSpy cell phone monitoring software, but few have actually seen how it works. This video gives an excellent overview of what mSpy is, and what it can do.
As you can see, mSpy is an advanced monitoring system that is packed with features to help employers and parents ensure safety for those who need it. The world is filled with temptations, and wrong choices are easy to make. This software helps protect users from suffering long term consequences because of poor choices they are tempted to make. Getting the security you need for your loved ones is priceless, and this software provides the highest mobile monitoring available. It has never been so easy for parents and employers to get the answers they need about suspicious behavior.
5 Things You Should Know Before Buying mSpy
1. How do I get the software?
Once you have purchased mSpy, you will receive an email with your login credentials for accessing your control panel and installation instructions. The download link can be found in the control panel. Simply login to your account and then download the mSpy app onto the device you want to monitor.
2. Do I need physical access to the phone to install mSpy?
Yes, you need physical access to the phone to install the mSpy app on it. This is because you need to go through that cell phone's browser for downloading the installer file. You don't need physical access to the phone for long as it only takes around 10 minutes to complete the installation.
3. Is it legal?
mSpy is a professional cell phone monitoring solution designed for parents and employers to legitimately monitor their phone use. If you intend on monitoring a phone you do not own or do not have permission to monitor, you should not purchase this product. It is illegal to install monitoring app on phone you do not own.
4. Will my child know mSpy is installed or running? Is it detectable?
The only way they will know is if you chose the "I'd like to keep the icon" option while installing mSpy. If you didn't choose that option then nothing will be displayed to notify the user. The mSpy icon automatically hides after the installation is complete.
5. What kind of technical support is there?
Technical support is available 24 hours a day online, or through the toll-free hotline. Getting the answers to your questions is so easy. Customer service representatives are prepared to help you with anything from technical issues to purchasing. This software is easy to use, easy to install, and provides comfort to worried parents and employers.
mSpy Coupon Code / Where to Buy
The software can be purchased through the mSpy website. A single license can only be used on one device at a time. You will need to provide a valid email address so installation instructions can be sent to you.
To make this even more fun, mSpy is offering an exclusive coupon code for my readers. Please visit mSpy coupon code page for more information.
mSpy Review – Conclusion

mSpy is definitely the best stealth mobile phone spy software out there today. If you need to get your hands on all the latest features (such as monitoring Skype, WhatsApp & iMessage, spy on calls, and more) look no further than mSpy.
They are considered one of the leaders in the overall cell phone spy industry, and are one of the few companies that offer live chat support. Prices start at a reasonable $30 and go up to $200. If you want to buy the software now, be sure to use this promo code to get 15 percent off.
Last updated July 23, 2017.