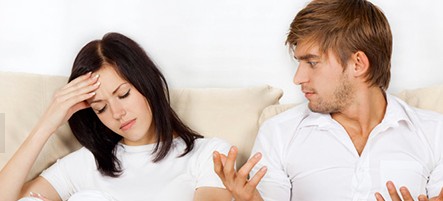 One type of subscriber to the mSpy cell phone spy software product is the spouse who suspects her partner is cheating on her. An affair is something that is difficult to get to the bottom of without another set of eyes and ears to find out what your partner is doing while away from home. The cell phone spy app made by mSpy provides you with these eyes and ears.
Catch a Cheating Spouse with mSpy Software
A spouse is motivated to purchase and install a cell phone spy app such as mSpy on her partner's smartphone because of certain precursor events that raise concerns that there may be an affair in the works. These are precursor events such as:
Partner has to work late hours every night—even weekends
Partner doesn't pick up their cell phone when you call on a regular basis
Cannot find any clues but are still suspicious
The cost of a private investigator is out of the question
You fear for your assets
You are uneasy about your personal safety
Getting to the bottom of an affair is about more than just wanting to know. It is also about being able to position yourself defensively should the affair transcend into a divorce. In this event, you will need to protect your interests and your assets.
Another danger when there is an affair is when your partner decides to call it off with the other person. Maybe it is because you found out. Sometimes, this could lead to jealousy and rage on the part of the other person who might want to take it out on you. mSpy can let you know the number of that other person so that you can make a call and warn her to stay away.
Features That You Will Find Helpful
The power of the mSpy cell phone spy when it comes to catching a cheating spouse is found in not only its price but its features as well. Some of the features provided to you are:
Affordable subscription cost
Intuitive to install and use
Tracks all activities of your cheating spouse
Shows you the context of conversations
Registers strange phone numbers
Shows where your cheating spouse is at
The mSpy product tracks all activities to include:
Calls made/received
Text messages exchanged
Photos/videos taken on the monitored smartphone
Websites visited on the smartphone's browser
Locations where the monitored cell phone user (your spouse) travels to
The spy app that runs on the monitored cell phone does all of this silently sending the information to your subscriber control panel where you can analyze it and determine if there really is an affair. You get the information even if your spouse deletes it on his smartphone.
Getting Up and Running with mSpy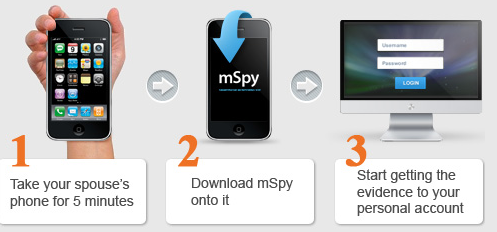 It is not difficult at all to get mSpy up and running and it takes no technological expertise to do so.
You will first need to purchase a subscription to mSpy and you have several options in this area. The mSpy product is sold at three pricing tiers: Basic, Premium, and Business.
The Basic and Premium packages are those you will be interested in. The Basic package is priced at $39.99 and $59.99 for 1 and 3-month subscriptions respectively.
The Basic package offers, as the name implies, the historical log spying on the monitored device. For advanced features such as keylogging, surrounding sound recording, and hooks into internet messenger (IM) chat apps you will need the Premium package.
Your best buy is the mSpy Premium cell phone spy package where you can purchase a 1, 3, 6, or 9-month package for $69.99, $119.99, $149.99, and $199.99 respectively. The Premium package offers all of the mSpy features.
You will need to secretly get your hands on your partner's smartphone to install the mSpy cell phone spy app but the process takes no longer than 30 minutes. Here is the installation guide for mSpy app: www.mspyreview.net/how-to-install-mspy/
The next step to begin spying on your cheating spouse is to download the app from the link provided to you after making a successful subscription purchase. You will be sent an email with instructions of how to this after your purchase is made.
Once the mSpy app is installed, it starts sending the information from your spouse's smartphone at regular intervals. You only need to log in to your subscriber control panel and view what is sent.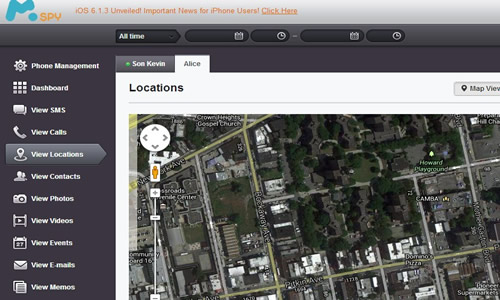 The Pieces to the Puzzle Come Together
As the mSpy cell phone spy app collects and sends the information, you will be able to start putting the pieces of the puzzle together. Here are some of the ways you will be able to do this:
Tracking of SMS, emails, and instant messaging apps (Skype, WhatsApp, Facebook, and Viber) lets you see what your cheating spouse is saying to the other person.
Receiving all call logs shows you the incoming and outgoing conversations from those you know and those you don't. More than likely it is among those you don't know where you'll find the other person.
When your partner is away from home for long hours, mSpy's GPS tracking feature will show where he has actually been instead of at the office like he told you.
Some affairs begin by a married partner registering on dating websites. With the URL tracking feature from mSpy you will see this too.
By now you can see that the cell phone spy app from mSpy is the main tool that you will need to catch your cheating spouse. Don't let your cheating partner continue an affair for long. Get to the truth quickly and order your subscription to mSpy right away.